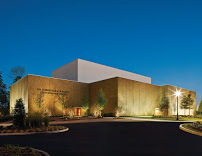 (Marietta, Ga.)—The Music Foundation of Arts and Academics will present its  Annual Spring Recital Saturday, May 23, 2020 at 4 p.m. in the Dr. Bobbie Bailey Performance Center on the Kennesaw State University campus, 488 Prillaman Way, Kennesaw, GA 30144
The recital tickets are general seating and $15.00 each and open to the public.
All performers are from the Miracle Foundation of Arts and Academics and the Music on Wheels Academy of Performing Arts and the recital will include piano, voice, dance, drums, and theatrical performances.
For more information about the event, email Sandra Burroughs at info@miracleschool.org.
Annual Spring Recital Tickets – Purchase securely using Paypal
Online ticket sales for this event are closed.